United Net-Works on the Road...Rising to the Surface...
by Sofie Sweger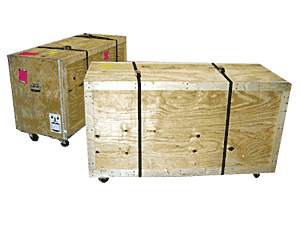 How can one create form, visibility and support for processes, structures and ideals largely invisible and ephemeral such as; community and network building, friendship, collaboration, inspiration and organic growth?United Net-Works On the Road 2003-2005is a collaborative art project, which I initiated in 2002, investigates networking and social action as strategies for empowerment,collaboration and exchange between artists and arts professionals around the world. It utilizes the material form of a'mobile archive', the spirit of openness and generosity and the act of traveling as tools to explore communicative and re-generative interests.
United Net-Works'Mobile Archive of Wondersfunctions as a recording agent and meeting place open to all who wish to participate. The archive unit is mobile so it can travel from city to city, inviting more and more artists to participate as it moves along. It provides a point of contact with and source of information about creative peoples' work through individually submitted artists'binders. It also provides a platform and supportive structure for presentations and meetings in the different local contexts which the project participates in.
United Net-Works on the Roadstarted in Stockholm, where we are based, in March 2003. The project has since visited Gothenburg, Norrköping and Gävle in Sweden followed by Copenhagen, Minsk and Vancouver. Each stop has involved a great deal of collaboration with a host organization or individual on everything from planning event programs to researching ways to include their networks and special interests into the project. These collaborations have included a lot of careful planning and generosity.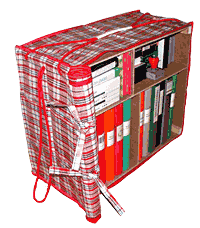 United Net-Works Mobile Archive of Wondersis envisioned in terms of a space made available to artists and other creative people for communication about their work and ideas. Special guidelines are provided for this engagement. Within the framework of the binder each person decides freely how they wish to represent themselves or what they wish to say. The archive reflects the interests of its participants, without whose engagement there would be no project. Its nature and function is multifaceted. It can provide a point of contact and inspiration for someone. It can function as a temporary meeting place and supportive structure, or it can be seen as reflective of networks and network building between artists and arts professionals at a particular point in time and space.
I have often been asked why I don't just develop a database for the archive and put all the material on the net. The reason is that the project is not primarily about spreading information about artists'work but more importantly about creating a supportive structure and conducive environment for meetings and exchange as well as creating a visible form for the ephemeral and elusive nature of social networks.
The materiality of the artist's folder, produced and put together by the artists themselves complete with specific details concerning the choices made when representing oneself or ones'ideas and projects, holds a lot of information and provides the object/binder with an important aura. This aura increases as the binder travels to different cities and places and gets handled and browsed. It increases the binders'originality'and, as such, its aura. This comes to hold meaning and allure—as elusive as it may sound. It fosters an interest to participate because it contains an opportunity for communication and meetings.