Training for Exploitation? Politicising Employability and Reclaiming Education
This workbook is a critical resource pack for educators teaching employability, 'professional practice' and work-based learning.


Authors: Precarious Workers Brigade
Design: Evening Class
Foreword: Silvia Federici

For many years the members of Precarious Workers Brigade have been developing insightful
analyses, tools and actions questioning wageless and other exploitative forms of labour in the arts
and education sectors. 'Training for Exploitation?' is no exception. As an educator I support the
effort the book makes to provide the analysis and the tools needed to challenge the conversation,
now predominant in the classroom, concerning 'employability'. As a feminist I recognise many of
these tools from past and contemporary practices of consciousness raising. They are effective
and I encourage readers to use them. - Silvia Federici
More purchasing info, free download information below.
Click here for sample page spreads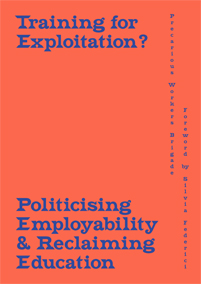 Paperback workbook available
96 pages, black and white with color cover
6.7 inches X 9.5 inches - section sewn perfect bound
ISBN 978-0-615-59011-0

non-UK individual purchases
£10.00 salaried, £5.00 unsalaried + shipping & handling, available worldwide.
Institutional Pricing and bulk orders: please email publisher to order:
Small Arts Organisations: £10.00
Large Institutions and Libraries: £15.00
Or download the PDF for free.


This publication provides a pedagogical framework that assists students and others in deconstructing dominant narratives around work, employability and careers, and explores alternative ways of engaging with work and the economy. Training for Exploitation? includes tools for critically examining the relationship between education, work and the cultural economy. It provides useful statistics and workshop exercises on topics such as precarity, employment rights, cooperation and solidarity, as well as examples of alternative educational and organising practices. Training for Exploitation? shows how we can both critique and organise against a system that is at the heart of the contemporary crises of work, student debt and precarity.
Table of Contents
(click to expand)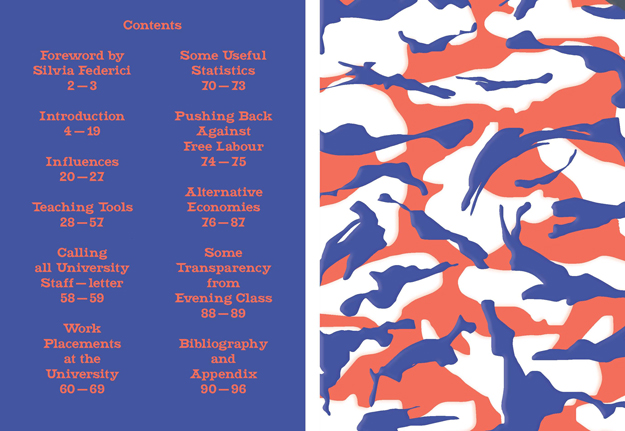 Precarious Workers Brigade (PWB) are a UK-based group of precarious workers in culture and education. We call out in solidarity with all those struggling to make a living in this climate of instability and enforced austerity. Our praxis springs from a shared commitment to developing research and actions that are practical, relevant and easily shared and applied. If putting an end to precarity is the social justice we seek, our political project involves developing tactics, strategies, formats, practices, dispositions, knowledges and tools for making this happen.
http://precariousworkersbrigade.tumblr.com/
Evening Class (designers) is a self-organised design education experiment, consisting of 19 participants from various cultural and educational backgrounds. It is a flexible environment where participants can cultivate common interests, develop their research and collectively shape the class's agenda.
http://evening-class.org/about
What is this pack?
(click to expand)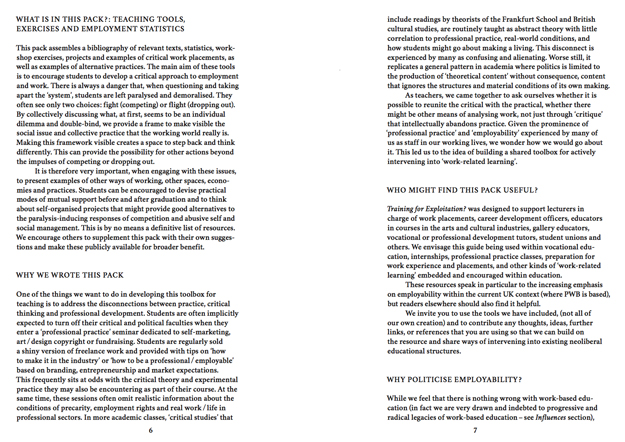 Teaching Tools/Exercise List
(click to expand)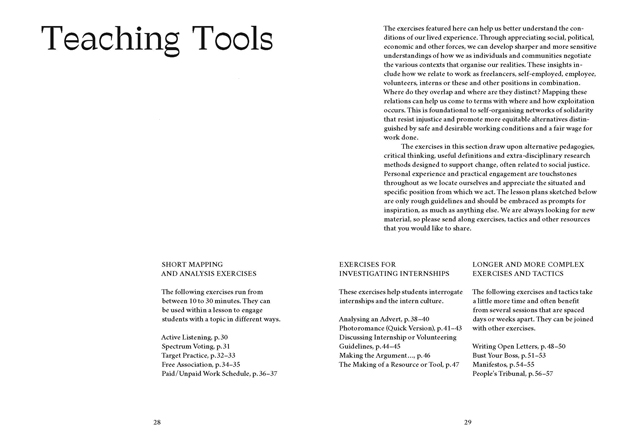 Working Life Exercise
(click to expand)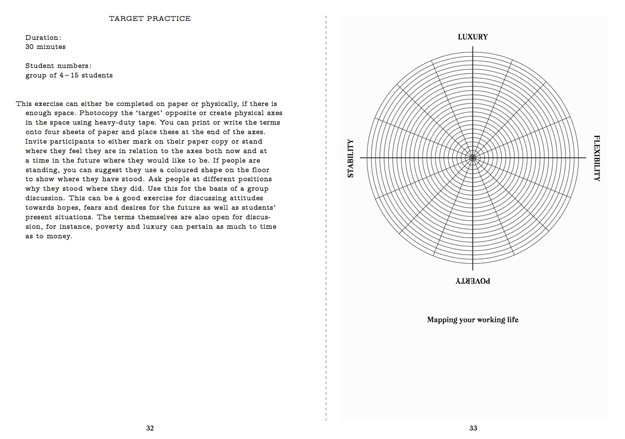 Internship Exercise
(click to expand)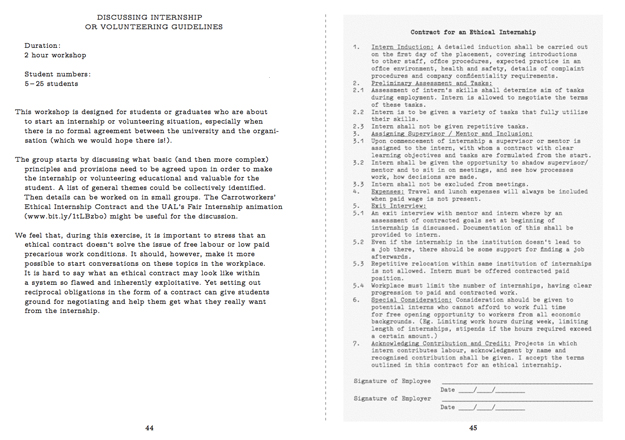 Photoromance Exercise
(click to expand)